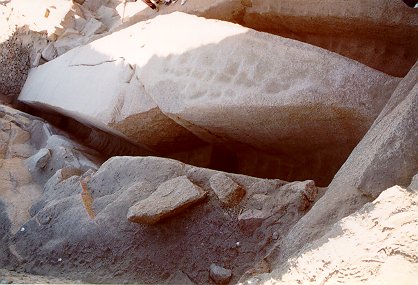 The unfinished obelisk, still lying in the northern quarries of Aswan, probably dates to the New Kingdom. With a length of 41.75 meters and a weight of 1168 tons, it would have been the largest monolithic obelisk ever cut if it had not developed a fatal flaw during the initial quarrying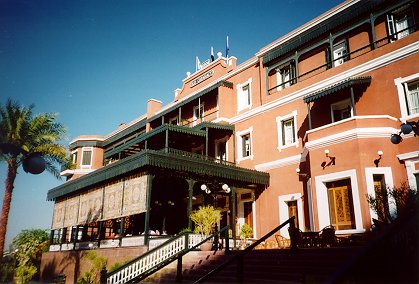 The Old Cataract Hotel, the most famous hotel in Aswan, appeared in the Agatha Christie movie, Death on the Nile. The hotel, built in December 1899, stands at the site of the First Cataract, on an elevated granite plateau on the western bank of
the river. The unique site offers an unfettered view of the horizon from any window in the hotel.